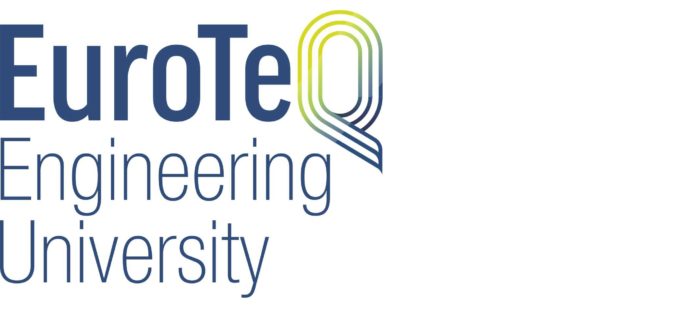 What is the EuroTeQ Engineering University
CTU is joining a new prestigious alliance of European technical universities: EuroTeQ Engineering University. We believe EuroTeQ presents an opportunity that you will find interesting and beneficial, whether you are a student, researcher, or a member of the academic staff.
As six leading universities of science and technology, located across Europe, situated in innovation eco-systems and with great collaboration experience, we are equipped to introduce a paradigm shift in the engineering education of the future, aspiring to responsible value co-creation in technology.
Local roots with an impact through Europe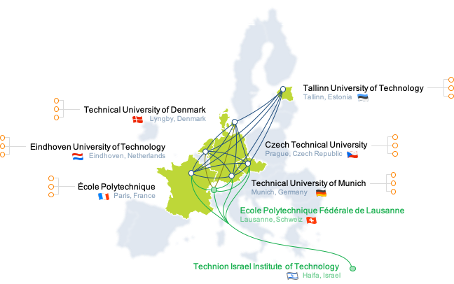 Technical University of Munich TUM (DE), Technical University of Denmark DTU (DK), Technical University of Eindhoven TU/e (NL), Ecole Polytechnique L'X (FR), Czech University Technical University in Prague CTU (CZ) and Tallinn University of Technology TALTECH (EST)
What do we want to build
Our ambition is to create a new model of engineering education, support international mobility, introduce a new set of micro-credentials and most of all, a new EuroTeQ Honors award and a EuroTeQ Professional certificate.
NEWS and Opportunities
A new study opportunity is available to you. 80 virtual courses at our European partner universities are open to you now! EuroTeQ partners offer selected virtual courses and challenges to all their students. Browse the brand new course catalogue and register to take courses from a partner university for credits at your home institution. The courses offered in English and mostly online, to promote virtual mobility across partners.
Join Collider
The EuroTeQ Collider format is open to students, vocational trainees as well as professional learners. It aims to connect participants with different profiles and personalities to boost creativity, innovation, shared understanding, enabling them to imagine new approaches, design disruptive solutions, and create prototypes to take up the respective challenge. Collider, will be developed and offered at each EuroTeQ location.
The Collider will be started by a Launch Event on February 10th. During 6 days (2 weekends + 2 weekdays) the teams of students, professionals and vocationals and have the possibility to learn together and from each other, get insights in the latest technological developments, get entrepreneurial inspiration and act in close cooperation with companies. For successful participation in the Collider, students will get 5 ECTS.
Read more here.
Teaching Fund, 1st call- Final presentations
Wednesday, February 2., 2022⋅15:30–18:45
Location: on-line and hopefully also personally at FELcafe.
The Technical University of Eindhoven invites you to extra online courses
As part of the EuroTeQ alliance, you can take part in courses organized by the 4TU.CEE association free of charge.
You can find the offer of current courses here.
Results of the number of nominations in the catalog of courses for the summer semester 2022
For the second time, students were able to register in the course catalog. The following tables summarize the final nominations of our students for partner universities (including 16 substitutes). Compared to the first run, there was an increase of 60%.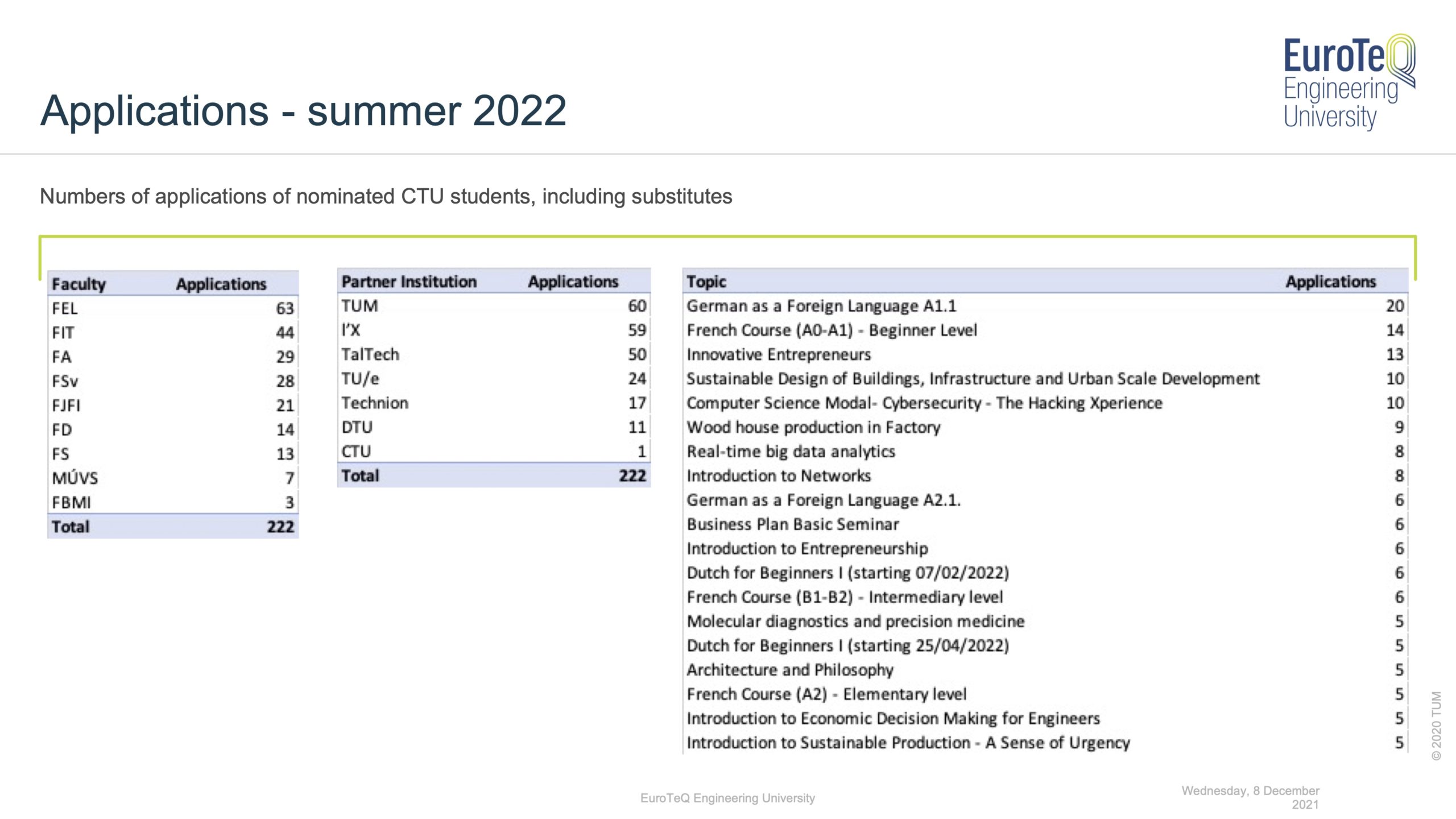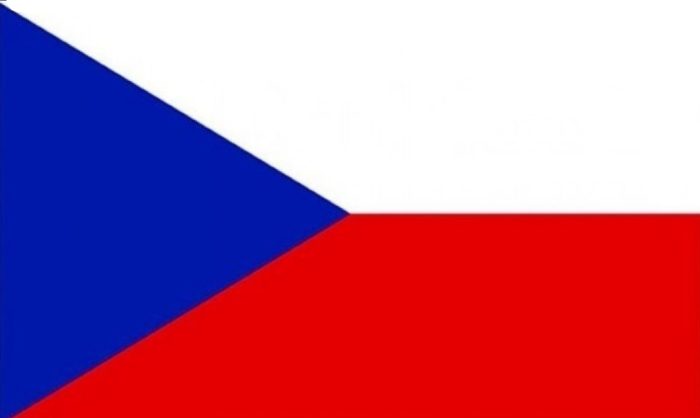 ČVUT vás zve, abyste se připojili k EuroTeQ
Engineering University!
ČVUT v Praze je hrdým členem prestižní skupiny šesti evropských škol, s názvem "EuroTeQ Engineering University". EuroTeQ představuje zajímavou, přínosnou a především mimořádnou příležitost pro studenty, vědecké pracovníky i zaměstnance zapojit se do projektu, který má, díky propojení prestižních univerzit, ambici posunout kvalitu vysokého školství na vyšší úroveň.
EuroTeQ staví na přesvědčení, že přední univerzity ve vědě a technologiích, rozšířené po celé Evropě, umístěné v inovačních ekosystémech, jsou dobře vybaveny k tomu, aby mohli čelit výzvám evropské společnosti. Společenský vývoj v posledních letech vyžaduje silné univerzitní aliance, aby spojili své síly, aby přinesli změnu paradigmatu v inženýrském vzdělávání budoucnosti. 
EuroTeQ zahájil v loňském roce svůj tříletý pilotní projekt. Ambicí je vytvořit nový model inženýrského vzdělávání, podpořit mezinárodní mobilitu, představit sadu mikro-credentials, EuroTeQ Honors a také certifikát EuroTeQ Professional.
Nyní máte příležitost zapsat se do některého z nabízených kurzů. Partnerské školy nabízejí katalog celkem šedesáti virtuálních kurzů v anglickém jazyce. K dispozici je také řada jazykových kurzů pro začátečníky v místních jazycích. Kurzy jsou většinou online, aby podpořily virtuální mobilitu mezi partnery. 
První kurzy byly otevřeny již pro zimním semestr 2021. Katalog kurzů naleznete zde.
Zápis předmětů, uznávání předmětů a odpovědi na časté dotazy najdete zde.
Pro informace ohledně nabízených kurzů kontaktujete: Andrea.Vavrinova@cvut.cz
Kontakt na pracovníky projekt EuroTeQ na ČVUT: euroteq@cvut.cz
Webové stránky EuroTeQ: https://euroteq.eurotech-universities.eu
EuroTeQ je také na LinkedIn
Pracovní skupiny projektu na ČVUT
Campus (WP2): doc. Dr. Ing. Gabriela Achtenová, (vedoucí skupiny), prorektorka pro bakalářské a magisterské studium, Ing. Radek Holý, Ph.D., prorektor pro informační systémy, prof. Ing. Oldřich Starý, CSc., prorektor pro zahraniční vztahy, Ing. Volfgang Melecký, Ph.D., vedoucí zahraničního oddělení, prof. Ing. Pavel Ripka, CSc., HR Award koordinátor, RNDr. Patrik Mottl, Ph.D., vedoucí oddělení pro vědu a výzkum FEL, Mgr. Pavlína Vondráčková, Oleg Fetisov, Ph.D., doc. Ing. Marek Jemala, Ph.D., garant studijních programů, Ing. Vladimír Janíček, Ph.D., Ing. Andrea Vavřinová
Collider (WP3): prof. Dr. Henri Hubertus Achten, (vedoucí skupiny), mimořádný člen Vědecké rady ČVUT, prof. Ing. arch. Zuzana Pešková, Ph.D., proděkanka pro pedagogickou činnost FSv, doc. Ing. Lukáš Horný, Ph.D., člen legislativní a koncepční komise Akademického senátu ČVUT.
Professional (WP4): Ing. Vladimír Janíček, Ph.D., (vedoucí skupiny), koordinátor celoživotního vzdělávání FEL, Ing. Ilona Prausová, PR a marketing, Bc. Helena Pechová.
Connector (WP5): prof. Ing. Oldřich Starý, CSc., (vedoucí skupiny), prorektor pro zahraniční vztahy, doc. Ing. Jiří Jakovenko, Ph.D., proděkan pro magisterské a kombinované studium FEL, RNDr. Patrik Mottl, Ph.D., vedoucí oddělení pro vědu a výzkum FEL, Ing. Libuše Petržílková.
Sustainability & Outreach (WP6): Ing. Aleš Marek, Ph.D. (vedoucí skupiny), Otakar Vlček, Ing. Libuše Petržílková, Aneta Klaudis, Ing. Veronika Hanson M.A., Ing. Anna Vlasáková
Secretariat EuroTeQ (WP1): Ing. Lucie Lerch a Ing. Pavel Koudelák, Ph.D., projektový management.
Vedoucí projektu: prof. Ing. Zbyněk Škvor, CSc., prorektor pro vědu, tvůrčí činnost a doktorské studium.
Období řešení projektu: od 1.11.2020 do 31.10.2023.
General Information
email: euroteq@cvut.cz
Web EuroTeQ: https://euroteq.eurotech-universities.eu
LinkedIn EuroTeQ: LinkedIn

Projekt je spolufinancován Evropskou komisí, Education, Audiovisual and Culture Executive Agency (EACEA), Erasmus+, EU Solidarity Corps, A.1 – European Higher Education, EuroTeQ – 101004029.